Creating Responsible Products
Ensuring product safety, quality and value are our top priorities. In order to fully satisfy our customers, we ensure that our rigorous research and development processes result in the highest quality products that are also safe, effective and totally reliable.
Our Own Brand Promise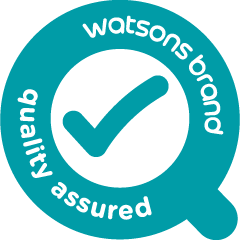 With our commitment to Quality Assurance, our Own Brand products go through stringent quality assessments from supplier selection, to new product R&D and manufacturing. This process can take up to 18 months.
Find Out More
Watsons supports the United Nation's sustainable development goals (SDGs) for a fair globalization and a better future for all. Learn more about the SDGs here