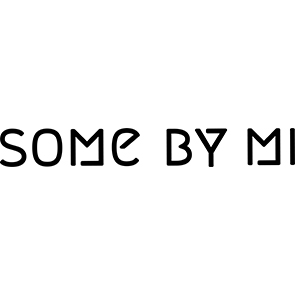 Brand Story
SOME BY MI is a compound word of 'SOMETHING' and 'BY A MIRACLE'.
What miracle does the skin really want? We started our journey by asking questions like this constantly.
First, the solution from nature. We believe the pureness and honest of nature and find a clever answer from the nature of its strong vitality and its own pure beauty.
Second, thinking together and trustworthy. we are working together to solve the problem of skin problems by excluding artificial pigments and chemical additives that can be harmful to the skin and the environment.
In particular, we hope that the 'beautiful miracle' can be reached with our solution that contains the good ingredients of hypoallergenic on your troubled skin, which has never been effective even with expensive functional cosmetics.
Then, 'True miracle' will reach to you.