FAIR. RESPECT. OUR PEOPLE
At Watsons we believe in taking full advantage of the broad spectrum of talents on offer across the length and breadth of society.
We are committed to creating an open and inclusive culture and providing a fair and respectful working environment for all our employees.
We know that attracting, developing and retaining the best talent is what keeps us thriving as a company.
Our focus areas: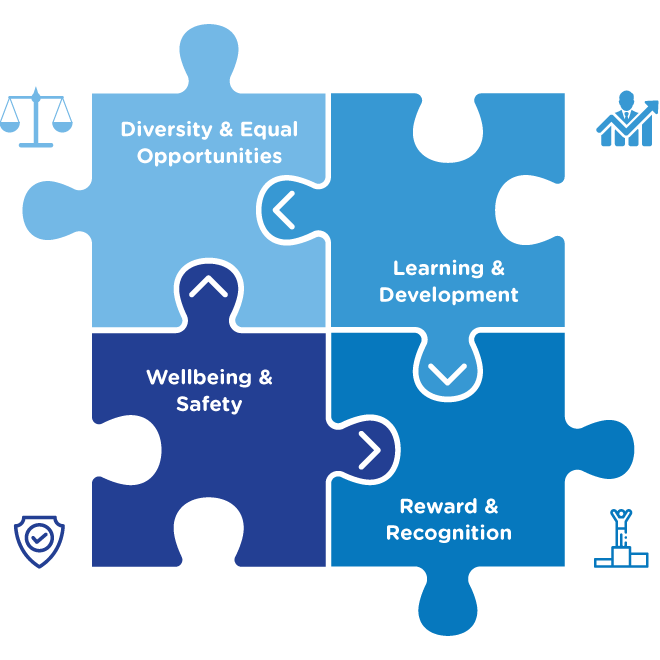 Watsons supports the United Nation's sustainable development goals (SDGs) for a fair globalization and a better future for all. Learn more about the SDGs here