---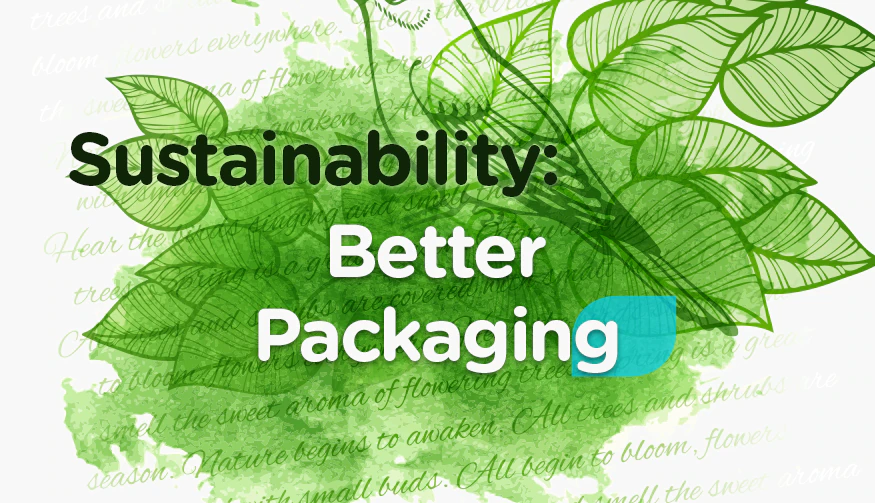 What exactly is "Sustainable Beauty"?
It is all about adopting more eco-friendly beauty choices and habits that are kinder to the planet. As the world's largest international health and beauty retailer, A.S. Watson Group embraces sustainability by offering more sustainable product choices to our customers.
We promote sustainable choices that reduce the environmental footprint of our products, by providing refill options to customers, a better selection of ingredients and packaging materials from sustainable sources.
Sustainability looks to protect our natural environment, human and ecological health so that our needs are met without compromising the ability of future generations to meet their own needs.
As for sustainable beauty, it is about adopting more eco-friendly beauty choices and habits that are kinder to the planet.
Why is sustainability important?
Sustainability is not just about environmentalism– In addition to natural resources, we also need social and economic sustainability.
In this article, we are going to introduce you to how to choose beauty products with better packaging for improved sustainability.
What is sustainable packaging?
With more than 8 million tons of plastic are discarded into our oceans every year, and the production of paper impacts negatively on the environment in a variety of ways, it is important to choose products with better packaging that is more earth-friendly.
Sustainable packaging refers to the sourcing, development, and use of packaging solutions that have minimal environmental impact and footprint.
The Sustainable Packaging Coalition (SPC) offers the following 8 criteria for packaging to be considered sustainable:
Is beneficial, safe & healthy for individuals and communities throughout its lifecycle.
Meets market criteria for performance and cost.
Is sourced, manufactured, transported, and recycled using renewable energy.
Optimizes the use of renewable or recycled source materials.
Is manufactured using clean production technologies and best practices.
Is made from materials healthy throughout the life cycle.
Is physically designed to optimize materials and energy.
Is effectively recovered and utilized in biological and/or industrial closed-loop cycles.
Better packaging solutions explained
Read below to see some examples of eco-friendly packaging.
No plastic packaging
Such products have either no packaging at all (e.g.) naked shampoo bar, or paper packaging only. This is the ground zero to support a no (or zero) waste lifestyle.
Ethique shampoo & conditioner bar
The paper packaging of the Ethique shampoo and conditioner bar is 100% plastic-free, 100% soap-free and pH balanced, Ethique bars won't strip your hair of natural oils or irritate your scalps.
And paper cardboard is certified home-compostable. By home-compostable, it means that you can bury them in your garden or plant them in a plant pot – they'll break down and provide nutrients for future growth!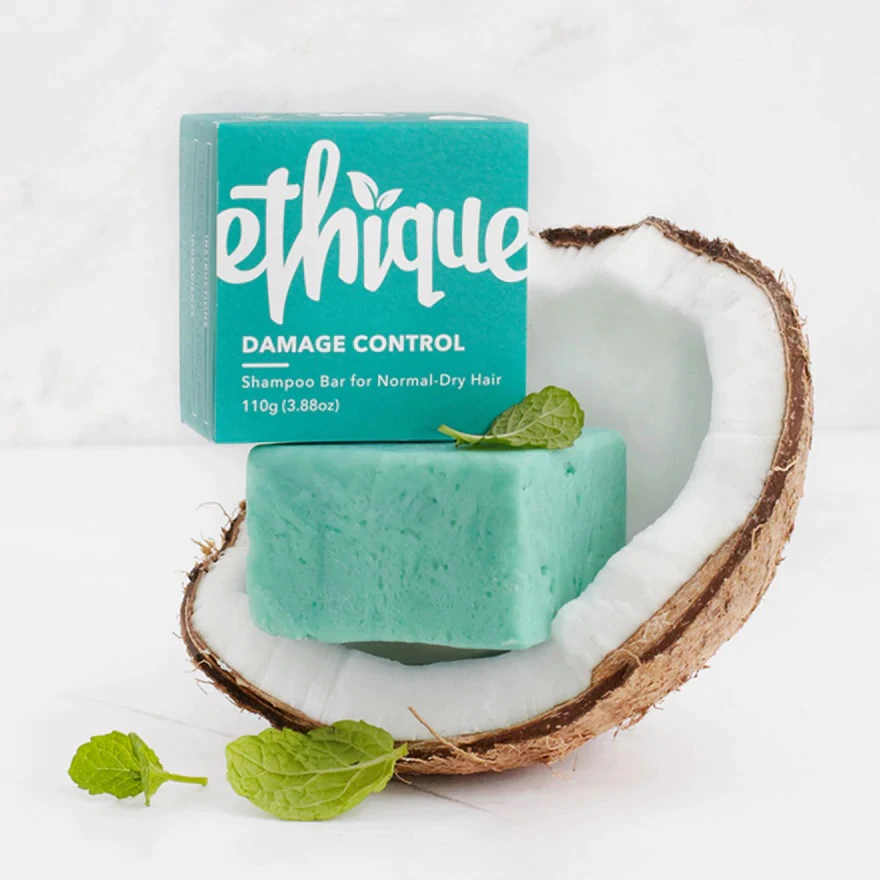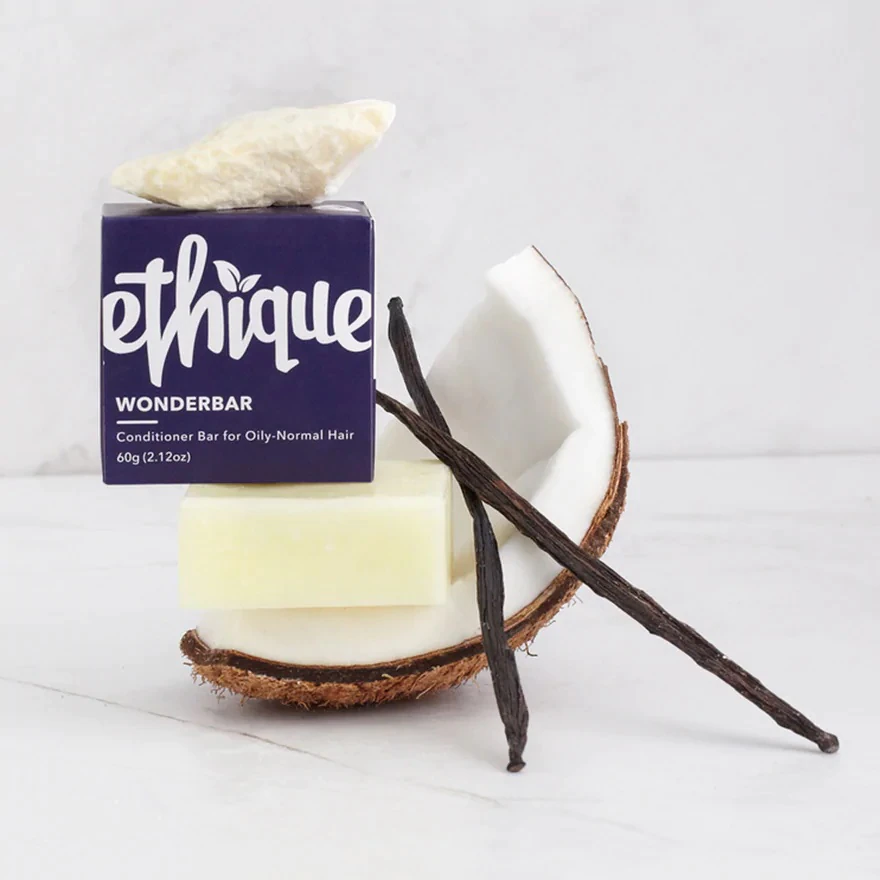 Recycled plastic content
Product packaging using recycled plastic made with materials came from used plastic. It helps reduce the use of virgin plastic.
Naturals by Watsons personal care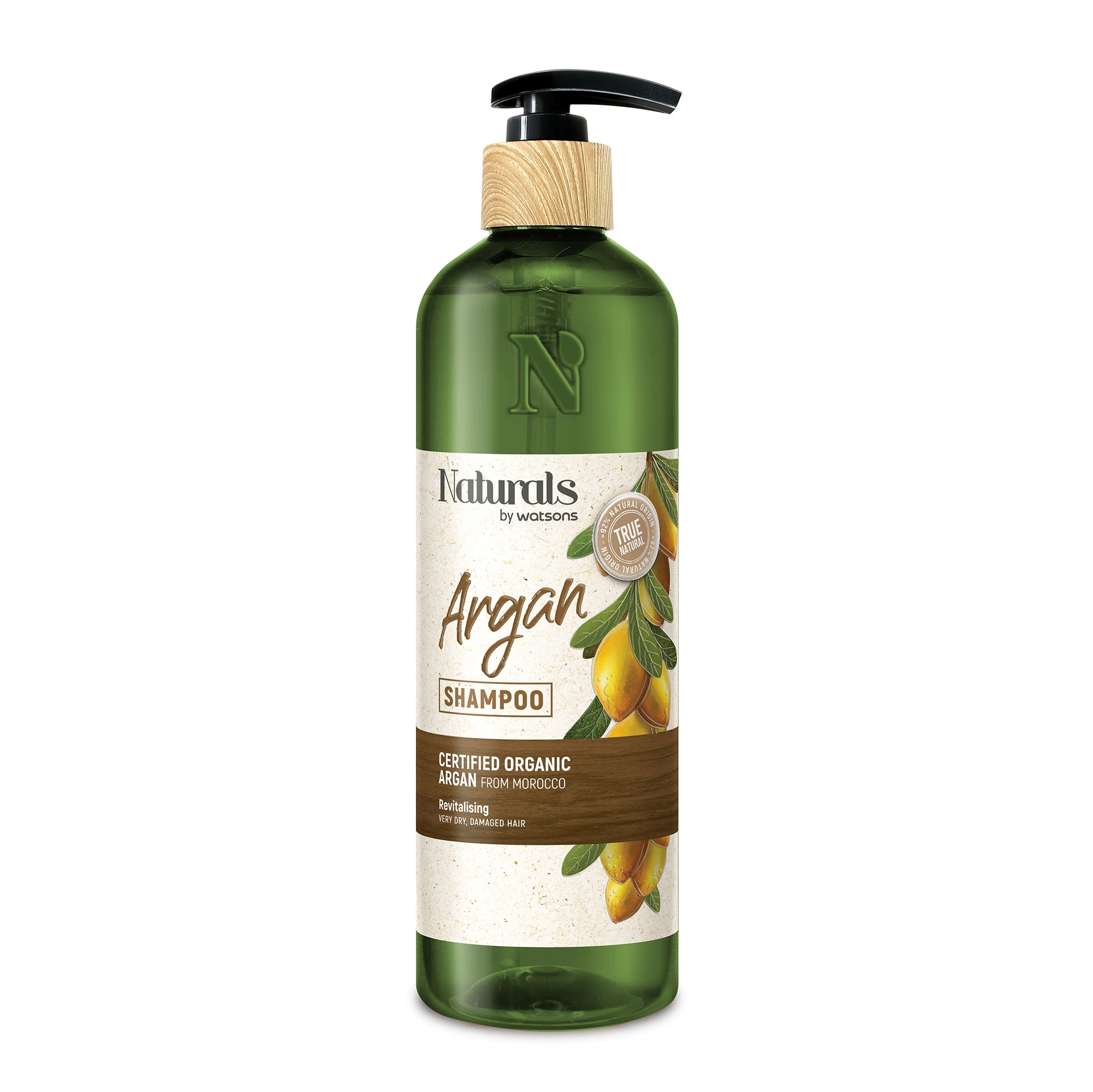 Naturals by Watsons products are packaged with post-consumer recycled plastic (PCR). By using PCR, the brand reuses old plastics and reduce the creation of new plastics.
Naturals by Watsons Argan Hair range is formulated with Moroccan Argan Oil to nourish and revitalise hair. Known as 'liquid gold', this precious oil improves hair elasticity for more resilience.
Dr. Bronner's liquid soap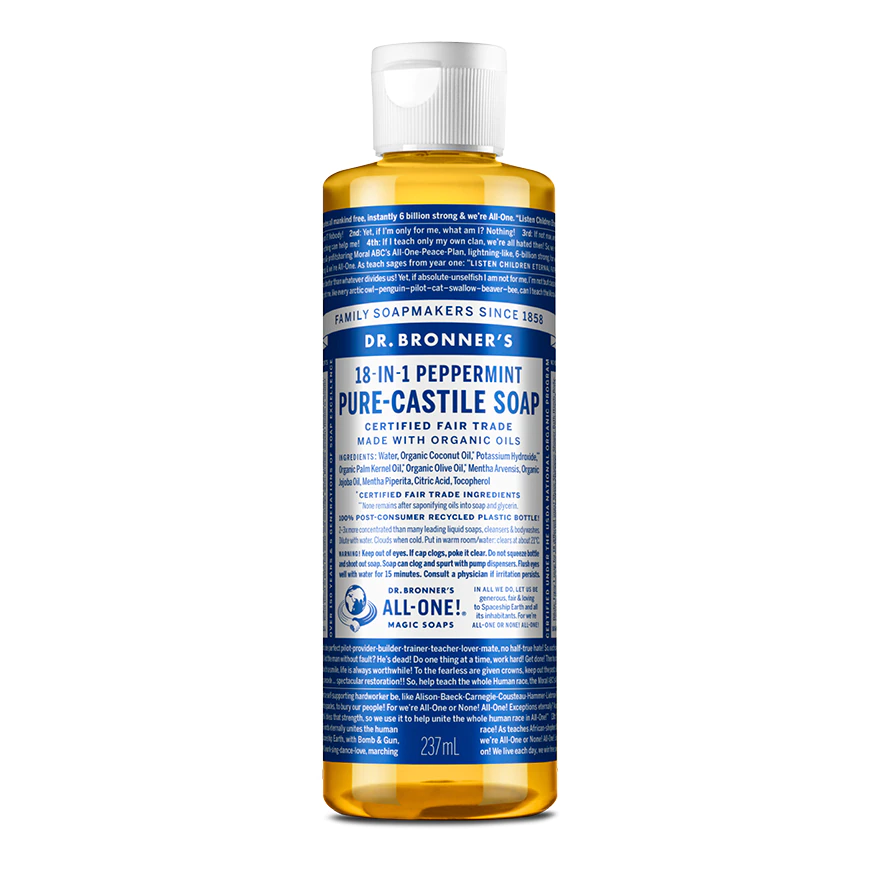 Dr. Bronner's uses 100% post-consumer recycled (PCR) polyethene (PET) plastic bottles for the packaging of their liquid soap.
he bottles help conserve virgin resources, reduce landfill, and capitalize on the energy already invested in making existing plastic products.
Made with certified organic and fair trade coconut oil and olive oil, Dr. Bronner's liquid soap cleanses and nourishes your face and body with smooth and rich lather.
Bio-based plastic
Bio-based plastics are plastics materials produced from polymers derived from plant-based sources such as corn starch (PLA) or sugar cane (bagasse). Bio-based plastic is therefore a more sustainable alternative than fossil fuel-derived virgin plastic.
Sustainable paper
Sustainable paper packaging is paper-based packaging made from either FSC or PEFC certified recycled wood pulp.
FSC certification guarantees that the paper originates from forests that are managed responsibly, considering both environmental and social aspects. Although FSC paper sometimes contains recycled paper, it does not have to contain it to be certified.
PEFC (The Programme for the Endorsement of Forest Certification) is a leading global alliance of national forest certification systems, which is dedicated to promoting sustainable forest management through independent third-party certification.
Dr. G – R.E.D Blemish Clear Soothing Active Essence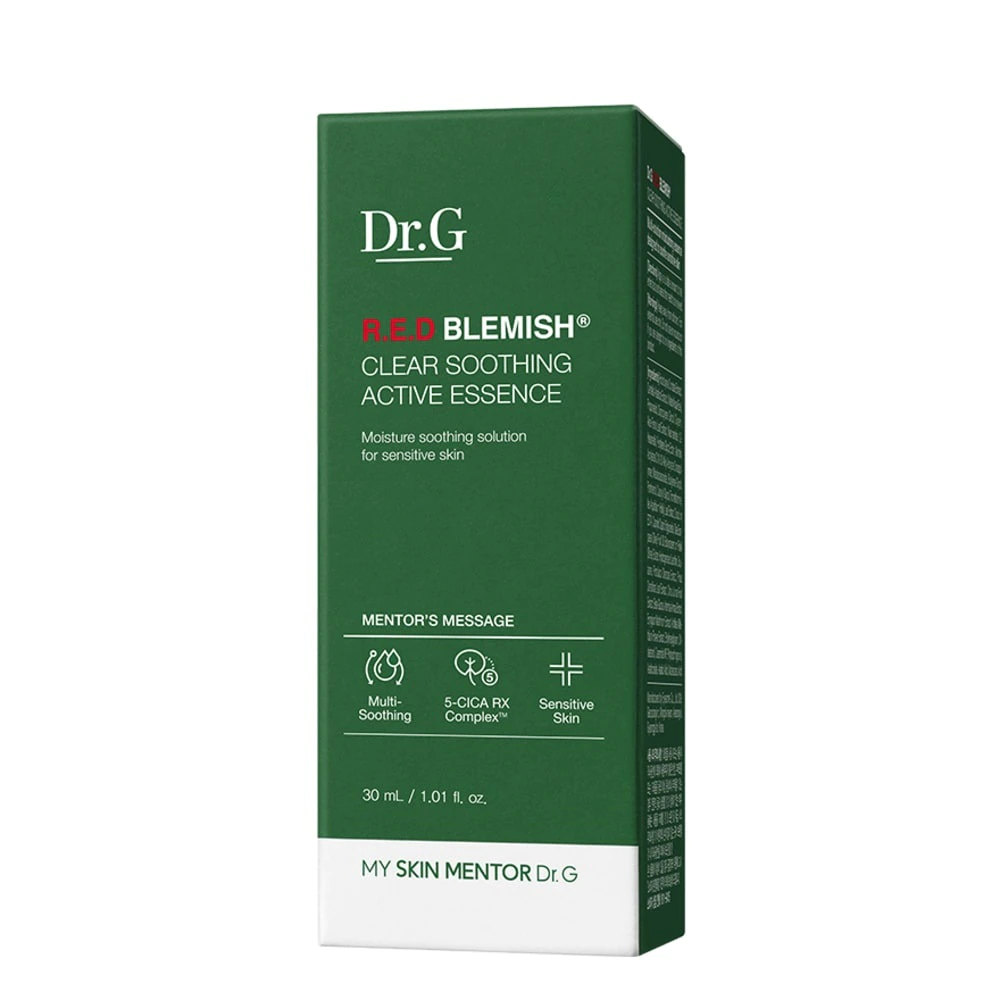 The essence is a soothing solution for sensitive skin that targets all the factors, including external and internal irritants as well as redness. Its packaging is made with FSC certified materials from responsible sources.
Packed with 5-Cica Complex and 54% Hottuynia Cordata extracts, this essence is clinically proven to calm your red, irritated and acne-prone skin and give your skin instant cooling effects.
As the world's largest international health and beauty retailer, the A.S. Watson Group embraces sustainability and focuses on engaging local communities and our suppliers in environmental protection awareness programmes, reducing greenhouse gas emissions and improving energy efficiency.
Our 2030 Sustainability Vision:
Energy: Reduce electricity intensity by 30% against 2015 baseline by 2030.
Greenhouse Gas: Reduce GHG emissions (scopes 1 and 2) by 40% from 2015 baseline by 2030.
Plastic: Eliminating unnecessary packaging by 2030, avoiding over-packaging and phasing out PVC. 20% recycled plastic content in plastic packaging by 2025.
Join us to create a more sustainable future!