Watsons China Incubates Start-up Brands with Sales Growth of 200%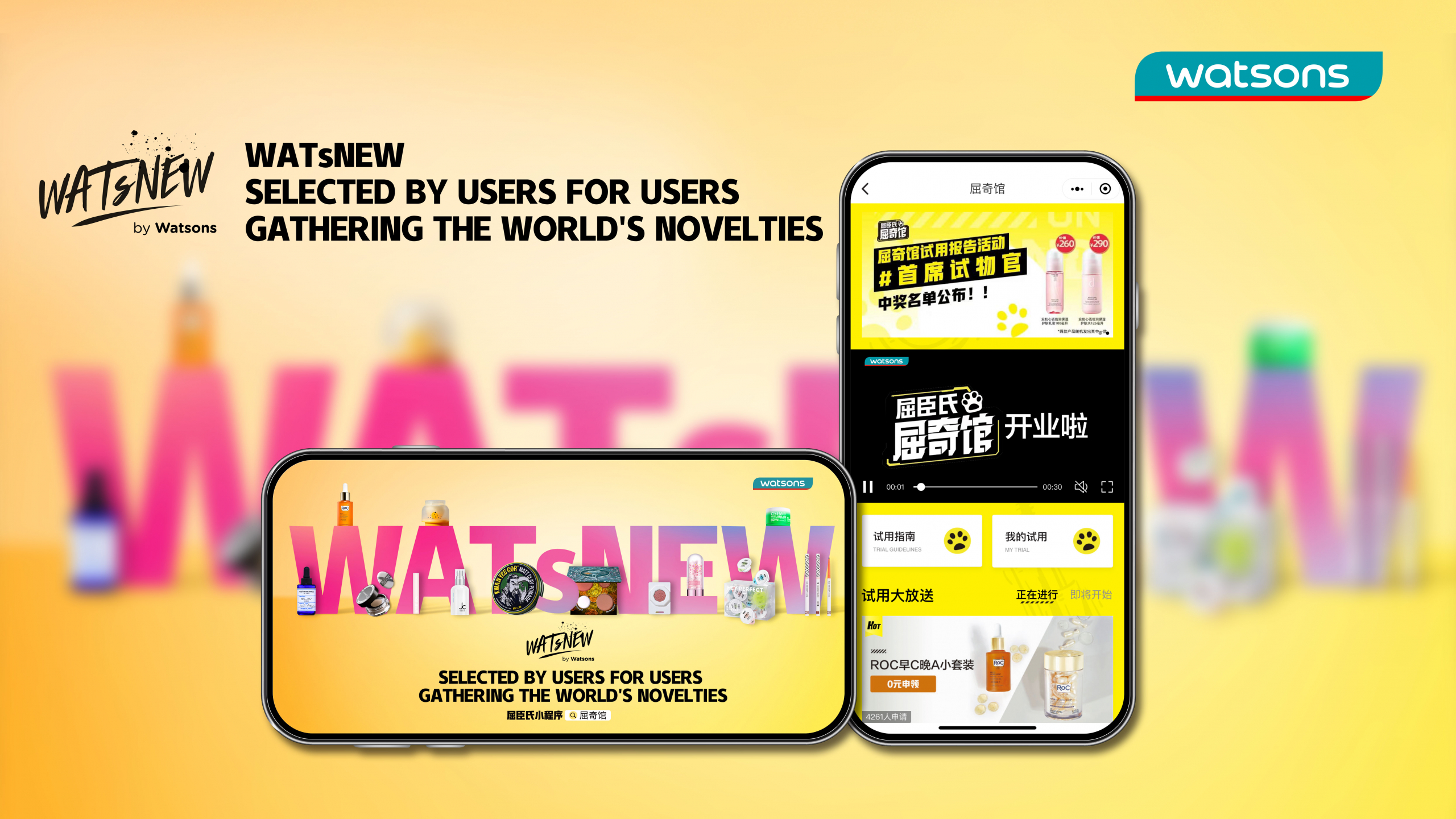 Watsons China has successfully helped the Herborist Derma explore new O+O opportunities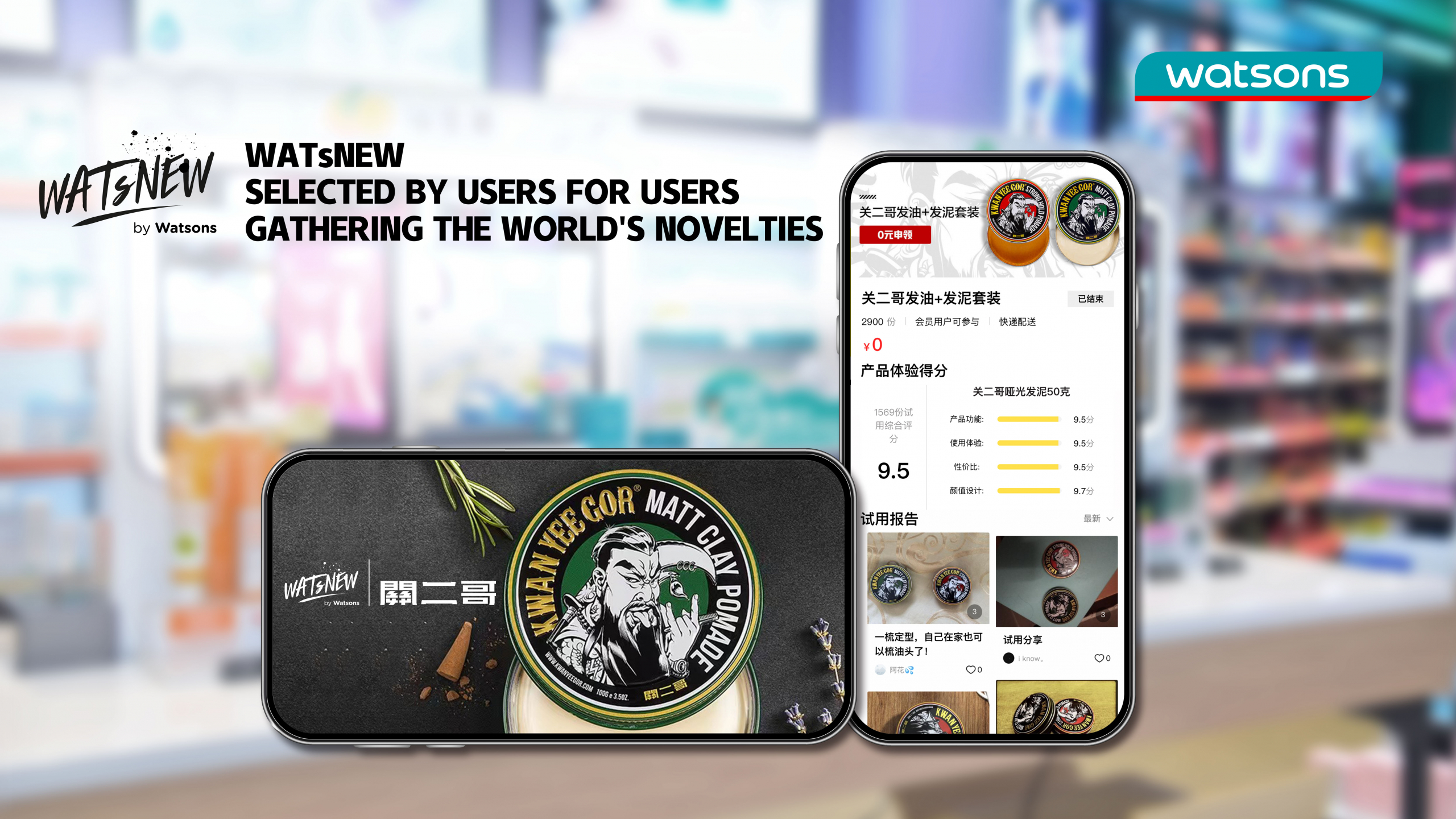 KWAN YEE GOR, a start-up brand in Mainland China, was launched on WATsNEW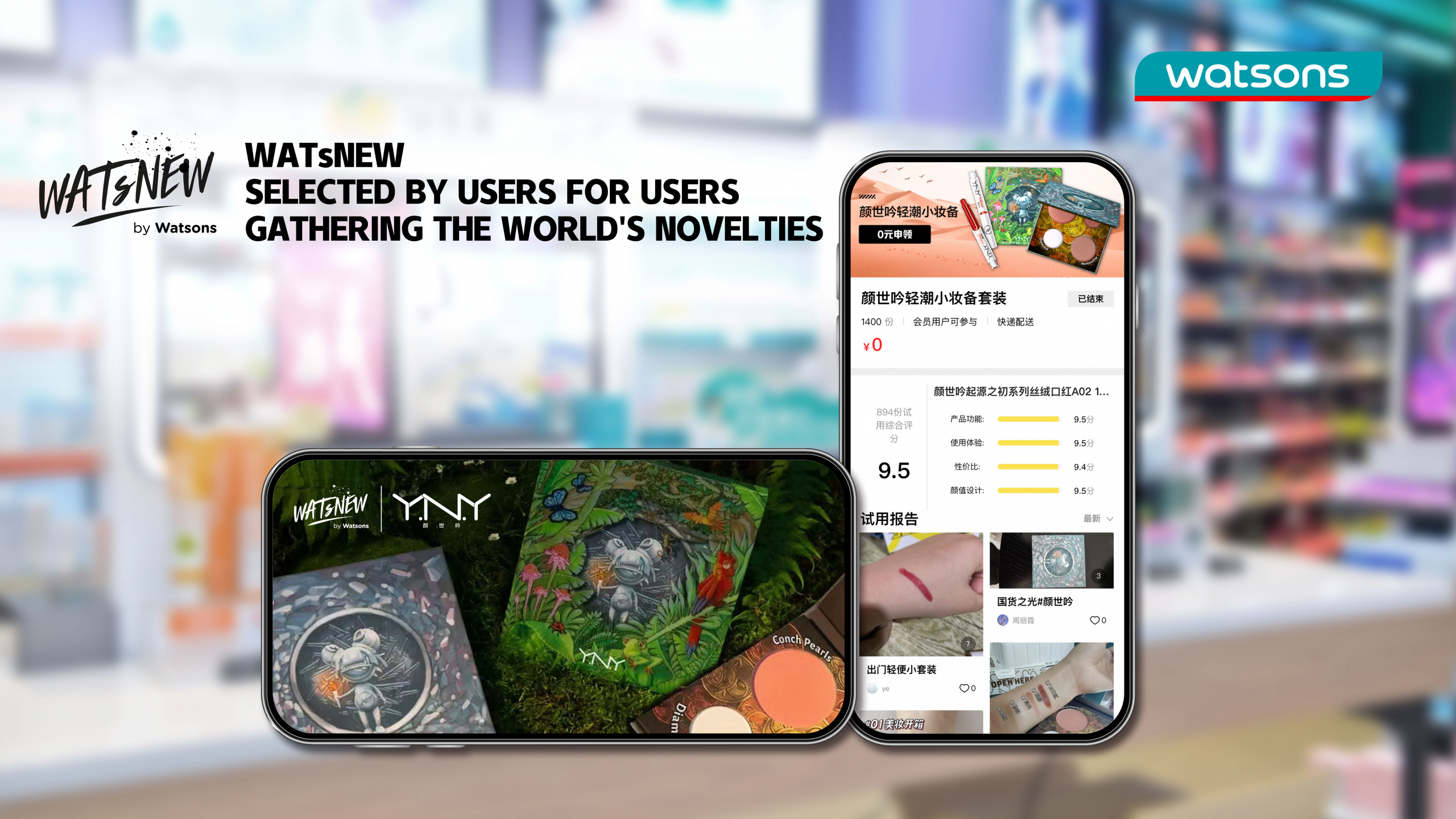 YNY Cosmetics is featured on WATsNEW
To enter the Chinese beauty products market which is worth a total revenue of RMB500 billion, can brands rely solely on online platforms to expand their businesses? Many start-ups have begun to realise that in the face of increasingly tense competition, the cost to drive traffic has increased, and the efficiency of marketing promotion is getting lower. In order to drive profit at a lower cost, many beauty and skincare start-ups have changed their operation model – from putting large amounts of resources to drive traffic to building their brands with the help of retailers.
The demand for start-up brands is growing stronger and faster than traditional brands. As the leading retailer in Mainland China, Watsons sets O+O (Offline plus Online) as the new standard for retail, seamlessly integrating offline and online platforms to help start-up brands expand their businesses, reach target audiences and increase sales.
Using Data Analysis to Help Brands Enter the Market
The retail industry in Mainland China is no longer solely led by online platforms. We have entered the new O+O retail era where brands can interact with customers offline and online, and brand reputation can be built within a short period of time. O+O retail model uses big data to connect with target audiences and fosters business growth. For example, among the customers who use SPA services in Watsons China, 35% of them chose whitening treatments, showing that female customers are interested in whitening. Based on this insight, Watsons could provide more accurate content to help products like Herborist Derma Niacinamide Brightening Essence to meet the skin care needs of female customers aged between 27 and 36 in first and second-tier cities.
Watsons China has an extensive store network and beauty advisors. During the pandemic, customers switched to shopping online. With advanced data analytic capability, Watsons has gotten to know its customers' preferences and is able to identify the right target audience for start-up brands. Watsons has successfully helped the brand Herborist Derma explore new O+O opportunities by sending coupons to customers through SMS, and delivering content through livestreaming, Xiao Hong Shu and Grass Seeding. Through these initiatives, Watsons is able to strengthen relationships between the brands and their customers.
Watsons O+O retail model seamlessly integrates offline and online platforms, using cloud technology to connect physical stores with online platforms. After customers place their orders in the cloud stores, products can be delivered to their homes within 30 minutes, meeting customer's immediate demand. The O+O retail model can also help brands to expand their businesses. For instance, Herborist Derma Niacinamide Brightening Essence has quickly become the customers' top choice in whitening essence. Sales went up by 200%, which broke the start-up brand's record.
O+O Retail Converts Fans into Brand Advocates
The O+O retail model not only allows customers to shop whenever they want to, it also gives customers a shopping experience like no other.
Winona is a skincare brand specially designed for sensitive skin. Watsons' O+O retail strengthens Winona's offline experience and helps the brand to grow. The brand understands that a great shopping experience is crucial to its success, with Watsons' network of stores in nearly 500 cities, the brand can take advantage its professional skin analysis equipment in store to provide customers with a more comprehensive shopping experience. At the same time, online customers were brought offline through live broadcasts, apps and WeChat, turning them into loyal fans, while establishing closer connections both offline and online.
WATsNEW – The Incubator for Start-up Brands
We have now entered the next golden decade for consumer brands. In this new era, launching new products that meets market demands can effectively accelerate brand growth. With Watsons O+O ecosystem and powerful media platform, Watsons can help start-up beauty and skincare brands to stand out from keen competition.
Watsons China has established the WATsNEW online concept store, bringing together a selection of start-up brands that have not yet been listed in Watsons physical stores. Members can try these brands for free and submit a trial report. Watsons will also invite beauty industry experts to conduct professional reviews. After vetting the brands with customers and experts, Watsons then decides whether a brand can officially enter the Watsons O+O retail platform. This model not only helps start-up brands to save market research costs, it also provides real users and experts' evaluation. New brands can gain customers' trust within a short period of time, making it easier to successfully enter the market. In order to discover the new beauty and skincare brands in the Mainland, Watsons has cooperated with Unilever to select "UniExcubator" high-quality start-up brands to be featured on WATsNEW.
KWAN YEE GOR is a start-up brand in Mainland China, its product gained popularity with its trendy packaging and sandalwood scent suited to Asian men. After KWAN YEE GOR was launched on WATsNEW, it attracted nearly 40,000 fans, and has targeted a group of male customers who are looking for professional hair care products. Tony Wang, the founder of KWAN YEE GOR said, "Through the O+O experience given to customers by WATsNEW, we have a new marketing channel, allowing our men's product brand to reach women who purchase products for their partners. The "Her economy" and "He economy" can bring more possibility to start-up brands like KWAN YEE GOR."
YNY Cosmetics is another newcomer to be featured on WATsNEW. Established in 2019, the brand is a trendy makeup brand targeting the Gen Z. Like other start-up brands, YNY Cosmetics needs to carefully allocate resources to launch its popular products at a low cost. After the product landed on WATsNEW, the fashionable, quality and fun makeup products have attracted the attention of more than 40,000 members. A lot of members were willing to try the products and sent their testing reports with authentic reviews. Camille Yan, the founder of YNY Cosmetics says, "Young brands are a great force to be reckoned with and they need to rely on a powerful O+O platform for incubation. With the help of Watsons WATsNEW, YNY Cosmetics can bring trendy products to all fashion gurus, helping them to get inspired and be creative."
With the launch of WATsNEW, Watsons is no longer just a retailer, but a channel to help brands expand their business. Watsons finds new ways to connect customers to brands, so that internationally renowned or start up brands can easily find their target customers.
Kulvinder Birring, CEO of Watsons China says, "As new brands continue to emerge, start-up brands must reach out to customers through different channels to stand out. This is what makes Watsons' O+O model so special. Offline and online platforms are seamlessly integrated to give customers convenience and a great shopping experience. It can also help establish brand awareness and increase sales volume. More and more beauty brands now agree that the O+O retail strategy is the key to success in business growth."
*Source: Qianzhan Intelligence – Market analysis and development trend of Mainland China's beauty industry