You are what you believe
At Watsons, empowerment is to believe in yourself and enrich lives. It's always our commitment to empower people so that every one of them can feel good, confident, and beautiful. From standing with women on International Women's Day, to helping to provide opportunities to young people and underprivileged communities. Together, let's empower each other with Watsons!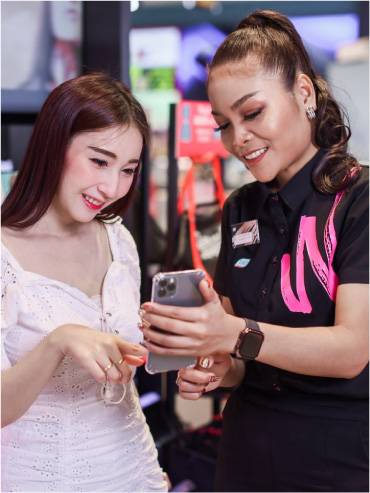 Our Customers
Product safety, quality and value are always at the top of our list. Watsons own brand products go through stringent quality assessments from start to finish, ensuring the best health and beauty products are provided.
READ MORE
Our Community
Giving to the community, sharing with the community, and embracing our differences. Watsons is continuing with our purposeful mission of supporting diversity and inclusion and helping the underprivileged in society, by engaging our global community of loyal customers to create a healthier and more sustainable world.
READ MORE